The 2022 Subaru Love Promise Customer and Community Commitment Award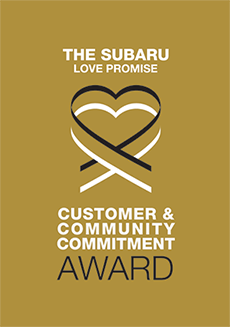 We've been nationally recognized for our dedication to our customers, our community, and the Subaru Love Promise.
We're honored to receive the 2022 Subaru Love Promise Customer and Community Commitment Award. This award nationally recognizes elite Subaru retailers who provide an exceptional customer experience at every interaction with Subaru. These retailers have also demonstrated an outstanding commitment to supporting passions and causes in their local communities in important areas such as the environment, community, health, education, and pets.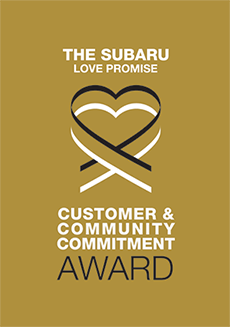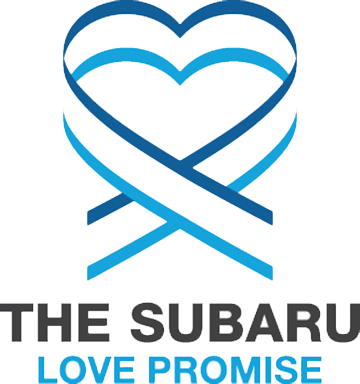 What is the Subaru Love Promise?
Subaru and our retailers believe in making the world a better place and the Subaru Love Promise is our vision of respecting all people. This is our commitment to show love and respect to our customers and to work to make a positive impact in the world.
How is Subaru of Santa Fe dedicated locally to the Love Promise?
Our Love Promise can be seen in various partnerships with local charities and non-profits. We're grateful for the opportunity, not only to be a part of our community, but to serve it as well.
Santa Fe Animal Shelter & Humane Society
Santa Fe Conservation Trust
Adaptive Sports Program New Mexico
Love Promise Stories from Subaru of Santa Fe
Subaru and Subaru of Santa Fe believe in making a positive impact on the communities in which we live and work. We uphold that belief through our Love Promise Community Commitment. Every month, we select inspiring stories from customers and partners from around our area who strive to support our collective commitment and feature them here
A Second Chance for Butterbean - Maya E
Back in September, Butterbean was found wandering far outside the edge of town by Santa Fe County Animal Control. Animal Control Officers could immediately tell that this sweet, 1-year-old pitty was in pain by the way she dragged her swollen leg behind her as she walked. After carefully transporting Butterbean back to the Santa Fe Animal Shelter, she was admitted as an emergency medical case to our onsite clinic. Doctors believe that something had been wrapped around her ankle for a long period of time - so long that bloodflow to her ankle had been completely severed, leaving her ankle and toes swollen, infected, and falling off. An emergency amputation was immediately scheduled. Once the operation was over and Butterbean was out of pain, she began showing her true colors. While still somewhat nervous in the shelter environment, Butterbean's free-spirited sweetness quickly won over staff and visitors alike. After one month of rest and healing, Butterbean finally found love with Joseph, who traveled over an hour to meet with her during our Subaru Loves Pets October adoption promotion. Sparks flew, and he took her home that day. Thanks to support from Subaru of Santa Fe, we are able to provide exceptional medical care to at-risk dogs like Butterbean every day, and give them a second chance at life, love, and happiness.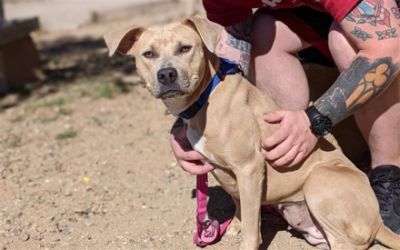 ---
Subaru of Sanat fe Loves Pets! - Murad K
Over two dozen homeless puppies, dogs, cats, and kittens recently found "forever homes" during the Subaru Loves Pets celebration. The Santa Fe Animal Shelter held a mobile adoption event over two days in early October at Subaru of Sanat Fe. Potential adopters met and played with tons of adoptable animals while also checking out the latest Subaru models. Debbie, a tricolored mixed breed pup who is almost 2-years-old, was one of the many dogs that found a forever home during the event. Debbie was at the animal shelter for a total of 85 days, and the Subaru of Sanat Fe event was just what she needed to find her new family. Subaru of Santa Fe also provided hamburgers and hot dogs for guests and doggie toys for all adopters. As part of this national effort, Subaru Loves Pet and the Santa Fe Animal Shelter, along with Subaru of Santa Fe and ASPCA, teamed up to create Santa Fe's largest adoption event of the year! Throughout October and on National #MakeADogsDay (October 22), Subaru of Santa Fe continued to support the community while celebrating pets. In addition, the automaker is shining a spotlight on the hard-to-adopt shelter pets in need of loving homes, including dogs with special needs, affectionately dubbed "Underdogs." "We have a lot of underdogs at the Santa Fe Animal Shelter, and we want to thank Subaru of Santa Fe and their entire team for all they do for our community," said Murad Kirdar, public relations officer for the shelter. "It's a true partnership, and it shows that Subaru cares a lot about our community."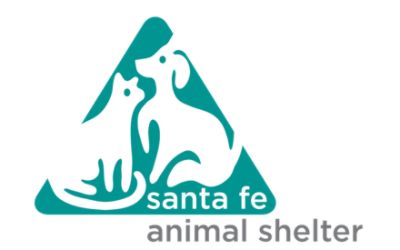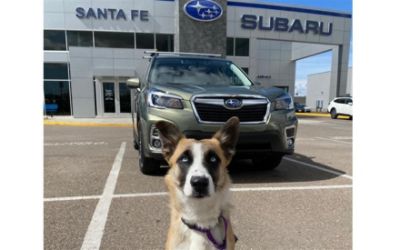 ---
Santa Fe Subaru supports Santa Fe Animal Shelter - Elisabeth W
A big reason why I chose to purchase my Forester from my local dealership is because they host pet adoption events and donate money to our animal shelter. I have worked in dog rescue and have 2 pups that rescued me. Thank you Subaru!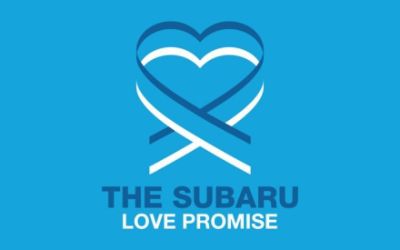 ---
Barkin' Ball 2021 Presented by Subaru of Santa Fe - Murad K
Even during uncertain times, as the pandemic made another turn earlier this summer, the Santa Fe Animal Shelter continued to put together their annual fundraising gala, Barkin' Ball. This year would mark the 25th anniversary of Santa Fe's most beloved animal event, which is crucial to raise the necessary funds to remain Santa Fe's open-admission, no-kill animal shelter. Unfortunately, Barkin' Ball, which annually draws over 400 supporters for our hometown shelter, only allowed 150 donors to ensure everyone's safety this year. However, the pandemic did allow us to think outside of the box, and for the first time in over a decade, we brought Barkin' Ball home to the shelter's main campus to hold the benefit. We constructed a 100-foot long tent in front of the shelter and kept two sides wide open for airflow. Of course, there was a quick sprinkle of rain, but that allowed temperatures to drop to make the summer evening cool and provided us with another fantastic Santa Fe sunset as a backdrop. Subaru of Santa Fe was the event's presenting sponsor and generously donated a huge check for $22,104 from the Share the Love event in front of the sold-out crowd. Ted Nime, Director of Operations, and David Robey, Finance Director, presented the check to Jennifer Steketee, Executive Director, and Murad Kirdar, Public Relations Officer, both from the shelter. Everyone stood on their feet to appalled and thank Subaru of Sanat Fe for their gift. The Santa Fe Animal Shelter was hit with critical capacity levels more than four times this summer. Animals continue to roam the streets, and unfortunately, many arrive at the shelter injured and sick. With the help of our supporters like Subaru of Santa Fe, we can continue to be here for all the unwanted puppies, injured doggies, neglected kitties and neonatal kittens who need around-the-clock care here in Santa Fe and all around New Mexico. Today, tomorrow, always! We thank Subaru of Santa Fe for their continued support.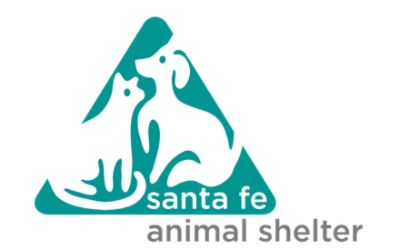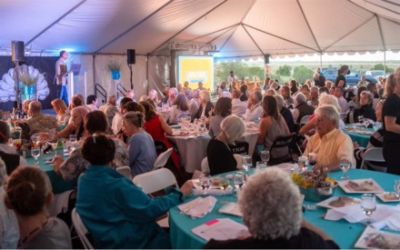 ---
Duke Comes Home thanks to Subaru of Santa Fe! - Chuck D
After the passing of one of our dogs we needed to find a new companion for our older dog. Thanks to Subaru of Santa Fe's support of a Pet of the Week with the Santa Fe Animal Shelter & Humane Society we found Duke! After having been returned to the shelter several times for problems in those homes but not with him he was a nervous wreck. My wife and I knew we needed to give this energetic pup a real shot at a Furever home! He settled in, was great with our older dog, and is amazing when playing with the smaller dogs in our neighborhood and our son. Beyond that he turned out to be the most amazing trail dog we've ever had! Thanks again for making his adoption possible for us Subaru of Santa Fe! - Chuck & Courtney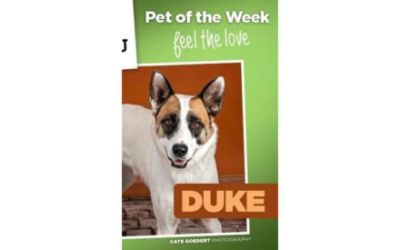 ---
Subaru of Santa Fe Loves to Help - Stephanie S
Roadrunner's mission is simple: to help end hunger in New Mexico. And, in very basic terms, Subaru of Santa Fe's donation of $20,810.00 will make it possible for Roadrunner to continue to provide critically needed food to hungry New Mexicans. As with food banks across the country, Roadrunner is seeing unprecedented demand not only from people living with food insecurity every day, but also from families that are newly in need. Roadrunner has had to adapt its procedures for distributing food almost overnight. Where most of its distributions had evolved to be mobile, client-choice distributions, (in fact, Roadrunner led the nation in the number of these types of 'farmers-market style' distributions), the organization now must utilize boxes to package food in a way that limits contact and protects clients, volunteers, and staff. In addition to adjusting its distribution methods, Roadrunner served as a resource for its entire statewide feeding network, developing materials and answering questions for partner agencies, so they could continue to stay open. At one point during the pandemic, 23.5 percent of Roadrunner's partners across the state were closed due to aging volunteer populations, lack of funding, and fear. Roadrunner had to pick up the slack resulting from these closures to help close the food gaps in multiple communities. For 40 years, Roadrunner has distributed food through a statewide network including four smaller food banks, 500 partner agencies such as food pantries and soup kitchens, and direct service programing. Hunger is in every county in New Mexico, and the need is great - one in six New Mexicans are at risk of hunger, and the situation for our children is much worse – it's one in four. Thanks in part to this gift though, many New Mexicans will be able to get the food that they need. Thank you again for your support of Roadrunner Food Bank, especially now! Stephanie Santillanes Corporate Engagement Officer https://www.rrfb.org/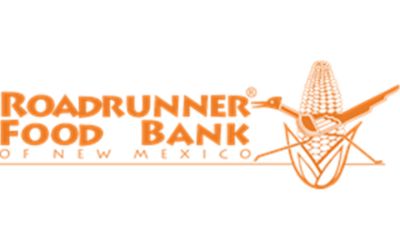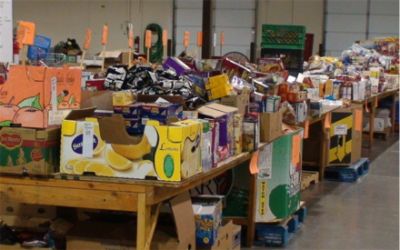 ---
Subaru of Santa Fe Loves Pets - Murad K
Whether they live in our homes or in the wild, Subaru is committed to keeping all animals safe and healthy. It's no secret that at Subaru of Santa Fe, we love pets. Each year, approximately 7.6 million animals enter shelters, many of which are abandoned by their owners. That is why every October, we team up with local shelters and celebrate our furry friends with in-store rescue animal supply drives and various adoption and fundraising events. We want to ensure animal welfare organizations and shelters have the supplies they need to keep animals happy and healthy, increasing their chances of being adopted. Ways to Help: With your help we can make a difference in the lives of many animals. Any donation of pet food, collars, leashes, towels, blankets, grooming supplies, food & water bowls, toys, treats, and cleaning supplies can help better the lives of animals. Participating retailers will have collection boxes set up throughout October and ask you to donate, and join us in helping to keep all animals healthy. These shelters typically use this money towards medical treatments and supplies for all animals in need. Each year, we hand checks to the local animal shelter directly, but for Subaru this campaign is about much more than the money. Our primary goal is to spread awareness about these animals that are near and dear to our hearts. With the money and awareness combined, we hope that more and more pets will receive the care, attention, and treatment that they deserve. Because of business sponsors like Subaru of Santa Fe, the Santa Fe Animal Shelter can continue to help save the neglected, abandoned, and homeless animals in New Mexico! Here at Subaru of Santa Fe, we take our commitment to supporting our local animal shelter very seriously. Through your generous patronage, we are able to help the Shelter fund Adoption Events, Pets of the Week, Pat Training Classes, Microchipping Events, The Barkin' Ball and Critter Camps! Because of business sponsors like Subaru of Santa Fe, the Santa Fe Animal Shelter can continue to help save the neglected, abandoned, and homeless animals in New Mexico! With the help of Subaru of Santa Fe of Santa Fe, we found homes for almost 3,000 animals last year through our adoption program. Thank you Subaru of Santa Fe! Murad Kirdar Public & Business Relations Officer Santa Fe Animal Shelter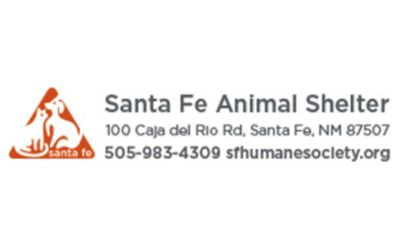 ---
Subaru of Santa Fe loves learning - Kate D
This year Subaru of Santa Fe teamed up with Kate Diaz and Atalaya Elementary School! We were so excited to present these great kids with some books to put in their library for all of their students to have access to. It was a great Halloween to say the least. Thanks Atalaya for all that you do for the kids.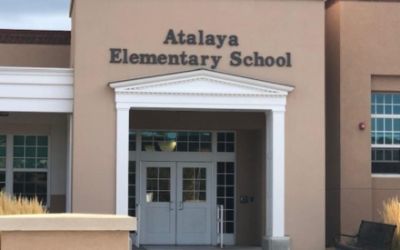 ---
Santa Fe Cancer Center - Clarie M
Joe Loewy, a long time Santa Fe retiree. Joe was diagnosed with a rare form of Lymphoma, B Cell Non-Hodgkin Lymphoma in 2008. Non-Hodgkin lymphoma (NHL) represents 10.2 percent of all types of lymphoma expected to be diagnosed in 2018. An estimated total of 845,076 people in the United States population are living with or in remission from lymphoma. Up to 2008 Joe had 40+year career as a financial executive including, Public Accounting, Wall Street, "Big Box Retailers" and Public Housing. Joe began radiation in 2008 and chemotherapy in late 2009 and 2012. In 2012 Joe and his wife retired to Santa Fe. They built their dream house and bought two dogs and two horses and haven't slowed down at all. While Joe still receives treatments, he has another reason to visit the Christus St.Vincent Cancer center, Joe volunteers! Joe has been the Block Captain for one if the largest neighborhood watch groups in New Mexico. He doesn't stop there, Joe also coordinates support groups and volunteers in the Chemo room at Christus St. Vincent. On July 8th, 2019 SantaFe Subaru and LLS surprised Joe and the patients with blankets and bags! We are so proud to team up with Subaru Loves to Care, they do and with their support the patients at Christus St Vincent are wrapped in love. Thank you Subaru for helping us spread the Love!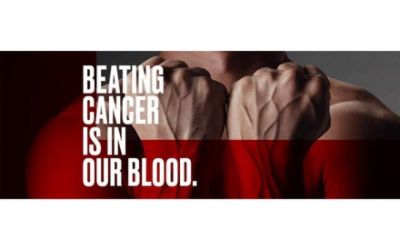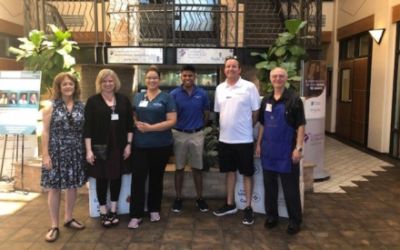 ---
The cat project - Jason B
The Cat Project Subaru of Santa Fe and the Santa Fe Animal Shelter are proud partners in the quest to give animals a better life. Here at Subaru of Santa Fe, we had a problem. Rodents were going after our cars. We used poison to control them, but that created other problems. The poisons could be passed on to the local predators like snakes, hawks, owls, and coyotes that fed on the rodents. We really didn't like this solution, but with 100's of thousands of dollars at stake, we had no choice. In one of our planning meetings with the Santa Fe Animal shelter, we jokingly said "what we need are some barn cats" We did not realize that this would be the genesis of providing a second chance to a number of ferocious hunters. The Santa Fe Animal shelter had a problem of their own. They had managed the incredible achievement of becoming a No Kill Shelter, meaning that less than 5% of the animals they took in would be euthanized, while accepting ALL animals, including those other No Kill Shelters refused, such as feral cats, Pit Bulls, and the like. This meant they had many cats that were not candidates for traditional adoption. That lead to the creation of the Barn Cat program. These cats are all spayed or neutered, given all necessary shots and medical care, and placed with local homes that agree to provide a safe home for them, with food, water, secure and weatherproof shelter, and medical care. The issue is there are not many homes for these cats. This was a wonderful opportunity for us to help solve both our problems by partnering with them. So we got to work creating a safe and secure space on our property that these cats could call home. We started with five cats, who patrol our lot to keep the rodent population down without the use of poison or traps. These original five have done so well that we have brought in four more, who are in the process of adjusting to their new surroundings and will join their fellow mousers soon. We no longer have any poison on the premises and we haven't had any rodent damage on any cars since. Our Love promise is; we will continue to support the Santa Fe Animal shelter's mission to solve pet homelessness. We will spread the story, in an effort to have other businesses create their own cat project.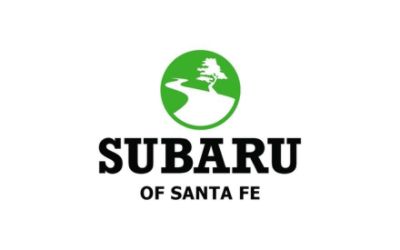 ---